Top Features
---
Double or single elimination
Supports double elimination brackets or single elimination brackets. Bracket seeds are highlighted throughout rounds and you may optionally enable a semi-finals loser match.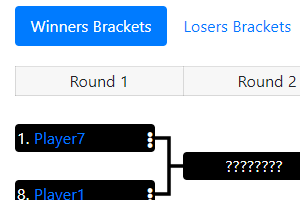 Sign-up using new or existing names
Players and teams may sign-up to tournaments using past names or create new ones. Multiple names are still linked to their user account.
Flexible seeding
You may configure tournaments to start with a set number of entrants (4, 8, 16, 32, etc...) or a variable number so as many players can signup before a tournament is scheduled to being as possible.
Check-Ins
Check-Ins are supported and require players or teams to check-in prior to being seeded if enabled.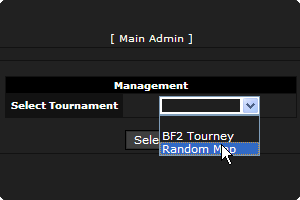 Fully customizable
Admins can add, edit, start, end, and delete tournaments; can manually signup players or teams; and can report matches manually if desired.
First round byes
All byes are rewarded in the first round if necessary.
Auto-Start
Tournaments may be configured to start automatically by schedule or after being filled.